July 18, 2021 9:30AM - July 19, 2021 1:30PM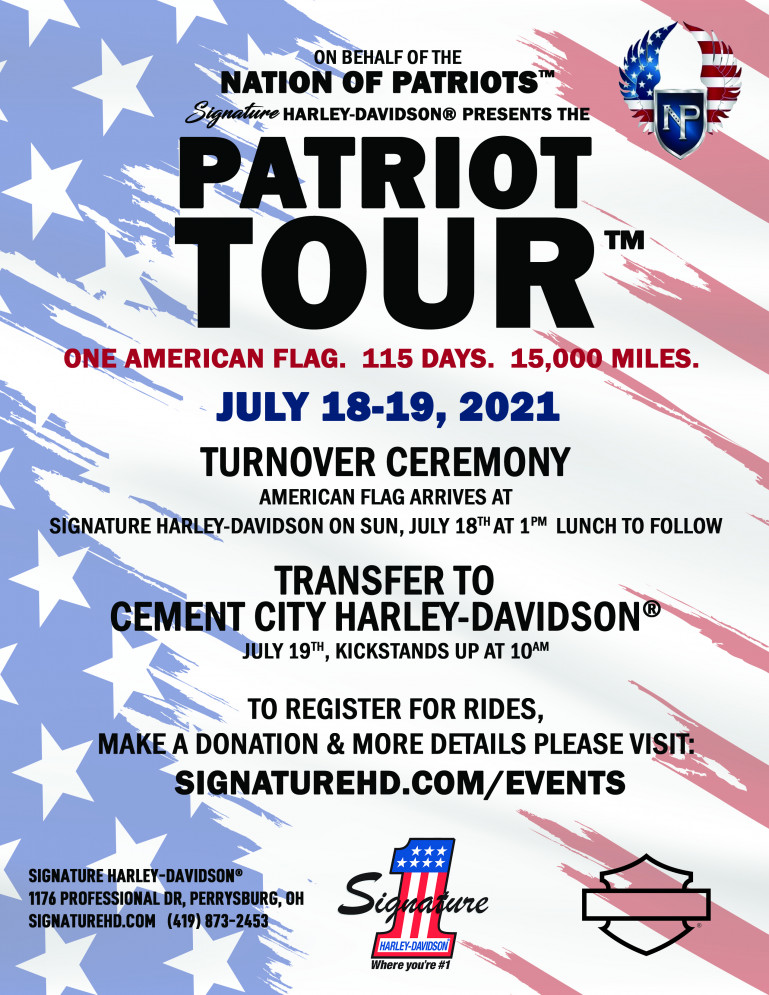 Join our Glass City HOG Chapter as they ride to the America Legion Post 295 in Green Springs, OH to help escort the nations flag back to Signature Harley-Davidson. Kick Stands up at 9:30 am.
Witness the Turnover Ceremony as Veteran and HOG Member, Mike Kirk, receives the flag at 1pm at Signature Harley-Davidson.  Lunch to follow.
On Monday, join in the ride as Kirk escorts the flag up to Town & Country H-D in Cement City, MI.  Kick stands up at 10 am

Donations can be made online or the day of the ride. 
More info about the entire 115 day tour can be found at https://www.nationofpatriots.com/nation-of-patriots-tour/
PLEASE REGISTER FOR THE RIDE HERE